First listed on: 28 July 2017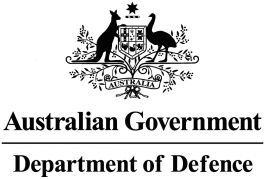 The Department of Defence is offering a challenging and rewarding opportunity in an organisation that values and promotes diversity. The position of Chief Information Officer plays a pivotal role in Australia, leading the strategy and execution for substantial change at the highest levels of government. This position is based in Canberra.
The Chief Information Officer is responsible for the strategic direction for ICT within Defence and leads the group responsible for the Defence Single Information Environment that draws together Defence communications and information activities into a single, governed information environment. This includes the full spectrum of ICT management across both military and corporate environments and is required to identify and define strategic issues in relation to architecture, software development, applications delivery and operations in a rapidly changing technological context. This is in collaboration with Five Eyes and Allied partners, key government agencies and industry at large.
In accordance with the Defence Leadership Behaviours, to be a strong contender for this position, you will be a flexible and collaborative leader who is prepared to take calculated risks. You will be resilient, be self-aware, positive in considering and respecting a diversity of ideas and perspectives, and have the courage to challenge the status quo when it does not serve the required outcome. You will have a proven track record of leading a significant and complex business or government technology-related organisation through innovative change and reform.
You will have demonstrable results in transforming significant information technology organisation(s), achieving top level customer and investment prioritisation and excellent stakeholder and customer engagement and the ability to adopt a long term horizon in the development of an ICT strategy aligned with the organisational vision, priorities and decision making processes.
The remuneration package includes superannuation, an Executive Vehicle Allowance and, where applicable, relocation expenses. The salary component for this position may be negotiated with the successful candidate within the Defence Senior Executive Service Band 3 salary range.
Engagement may be negotiated on an ongoing basis or for a specified term. To be eligible for ongoing appointment, an applicant must be, or intend to become, a permanent Australian citizen. This is a security-designated position. The successful applicant will be required to undergo security assessments to the appropriate level.
An applicant information pack, including selection criteria and application instructions, can be obtained by visitinghttps://defencecareers.nga.net.au/cp/?audiencetypecode=defenceext. Applications close at 11:30pm (AEST) Sunday, 13 August 2017.
For Senior Executive Service administrative recruitment enquiries please contact the Directorate of Senior Officer Management on (02) 6265 2024.
Closing Date:

25 Aug 2017
Location:

National - Canberra
Work Type:

Full Time
Category:

Chief Information Officer (CIO)
Executive Management
Government/Public Sector
Management and Supervisory
Other IT and Telecommunications
Security Intelligence
Stakeholder Engagement/Management
APS Classification:

Senior Executive Service Band 3